I have found two more free apps that allow young students to explore music composition.

Tune Train
The first app is called
Tune Train
. There are 10 musical worlds available to explore. Each world features a different musical style
.
On each beat, you see people high and low. They essentially outline a chord. You use the train to draw a path and select people/notes you want in your melody. If you want to omit a note on that beat, you can make the train bypass that stop completely. This gives you options to alter the rhythm as well. Each student could create a truly unique song even if they selected the same musical world.
You can also view the actual music notation at the top of the screen
.
Here is a video demonstrating the app:
___________________________________________________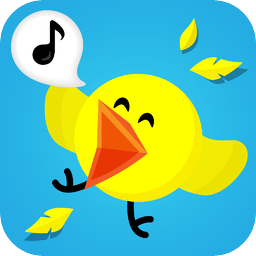 The second app I have found is called
Music4Kids
.
In this app, you see an actual treble clef staff. When you place a note on the staff, the pitch name also appears above it. Each note defaults as an eighth note. To make longer durations like quarter and half notes, you must hold your finger on the screen for a longer time.
There are 5 different musical planets available: birdy, hamster, octopus, fox, and ghost.
There is an option to save your composition to your "My Tunes" library. This may be a helpful tool for teachers. If students create a song during class, the teacher can go back through later to view what their work.
T
here is also a part of the game called "Challenges." This is a simple introduction to melodic dictation. Initially, the app will show you the music notes and play the melody. Then, you must notate the melody. If you need help, you may listen to the tune again, but it will not show the notation a second time.
Here is a short video demonstrating the app:
___________________________________________________
Both apps are very kid-friendly and easy to navigate. The fact that they are free is also a wonderful bonus! I look forward to using these in the classroom.